Use ApiScrapy's Data Scraper For Web Scraping Real Estate Data At Scale
Whether you are a marketer, real estate analyst, or data scientist, by web scraping real estate data using a cutting-edge tool, you can stay ahead of the competition. Simplify access to real-time data with a ready-to-use free real estate scraper from ApiScrapy. By combining AI technology and manpower, we have successfully built 10K+ free scrapers that are highly advanced and make seamless data integration possible. Quality datasets delivered by our enterprise-level, highly scalable scraper lay the foundations of success for businesses. You don't need a programmer to build a data scraper when you have a cutting-edge tool that guarantees the quickest data delivery. We also provide an on-demand project manager who supports you from setup to delivery.
About ApiScrapy's Dynamic Real Estate Scraper
Web scraping real estate data from property platforms manually is a tedious and time-consuming task. Let ApiScrapy take care of your bulk data needs, so your in-house resources can focus on more important business activities. We provide next-gen real estate scrapers for faster and accurate data extraction. The tool is easy to set up and can be tailored to your specific data needs. You can schedule the data crawling hourly, daily, or weekly and get the data just the way you want. Arranging the data sets in a specific shape is a complete hassle but can be managed easily with an AI-powered data scraper that delivers data in the format of your choice like CSV, JSON, SQL, XML, and Excel. It has a 100+ million proxy pool for smartly rotating datacenter and residential IP addresses. Use our modern data scraper and pay for tangible outcomes.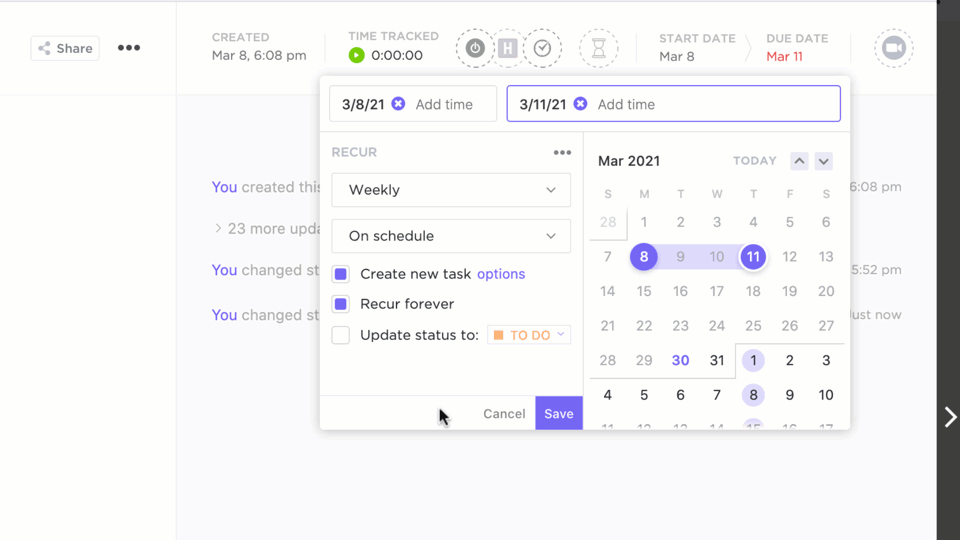 How Does ApiScrapy's Real Estate Scraper Empower Your Business With Reliable, Accurate, And Actionable Data?
Need your data filtered according to location? Want to make data-driven business decisions? Lay a solid business foundation by web scraping real estate data with the help of ApiScrapy's real estate scraper. Carrying it out manually is not just time-taking but also ineffective. Have access to real-time, accurate, and actionable data with the help of a revolutionary scraping tool and churn out effective marketing strategies. Web scraping is transforming the real estate industry to the next level. You'll be able to construct a better picture of the real estate market and competitor activities by scraping, obtaining, and analyzing large amounts of data which in turn will lead to better business decision making.
What Separates An AI-Powered Real Estate Scraper From Other Scraping Tool?
Al-augmented real estate scraper allows you to automatically perform data extraction which saves your time that would have otherwise been spent on mundane data collection tasks. Web scraping real estate data at greater volume is effortless.
Get Free Web Scrapers
Generate insights into your market from publicly available data on the web.
Get a custom solution
Generate insights into your market from publicly available data on the web.
Entreprise solutions
Generate insights into your market from publicly available data on the web.
750+ Happy Clients
& Growing
Why Choose ApiScrapy's Real Estate Data Scraper?
FREE REAL ESTATE WEB SCRAPER
Scrape real estate listings in real-time using a free real estate data scraper from ApiScrapy. The tool allows you to download any type of data without writing code. By web scraping real estate platforms using our free tool, you can collect the data in a cost-effective manner. Convert raw real-estate data into structured and interactive data using our free and friendly data scraper.
Fast & Factual Data Mining
While web scraping real estate websites use ApiScrapy's top-notch data scraper to achieve faster data extraction and fetch a large volume of data in real-time. Scrape real estate listings with accuracy and consistency and get data in the format of your choice. Large-scale data needs are fulfilled with accuracy and consistency by our smart data scrapers.
AI – AUGMENTED AUTOMATION
Cost Savings & Process Efficiency
When you scrape real estate listings using an AI-augmented data scraper, there are high chances of getting authentic data. By web scraping real estate data with high efficiency, you can save cost and time. Collect accurate data of current and historical property owners, demographics, property value, etc. Leveraging AI-powered tools, you can enable informed decision-making in your business.
Get fully-managed web scraping real estate solutions from ApiScrapy. When you scrape real estate listings using our smart tools, a full-time, free manager is deployed to provide you with 24×7 instant support. From set up and data delivery, they help you in every way. Project managers resolve your problems by delivering world-class assistance and support.
Goodbye To Complex Reporting
When customers choose to scrape real estate listings with our cutting-edge tool, they get an easy-to-use, free reporting dashboard to track and analyze key performance indicators, metrics, and data points. The dashboard transforms the data into something human-readable. Putting data on dashboards makes analysis and monitoring a lot easier.
ISO 9001 & 27001 CERTIFIED
Being an ISO 9001 & 27001 certified company, ApiScrapy prioritizes customer satisfaction and data safety. We work efficiently and successfully meet the needs of our customers. Whether you have large-scale data needs or you want to collect data from a specific field, we offer software products for all. Leveraging advanced technology, we build digital products that simplify your data scraping process from real-estate platforms.
Advantages Of ApiScrapy Real Estate Data Scraper For Fresh Clean Web Data
By web scraping real estate data using a smart automated tool, you can save your time and focus more on core business tasks. By crawling millions of pages per minute, ApiScrapy's real estate scraper delivers the most up-to-date and accurate real estate data to work with. We value your time and money as much as you do and guarantee the quickest service with the highest quality standards.
While web scraping real estate data manually, there are multiple challenges that occur like data errors, duplication, getting banned, etc. There is a thin line between causing damage to sites by rigorous data scraping and bulk data collection. When you use a real estate scraper, this line is maintained and data is delivered without any error or damage. Manual data scraping is getting obsolete now as it is tedious and creates errors.

With a smart real estate scraper, it somehow feels a little easier to collect real-time data with high accuracy and reliability. There are a considerable amount of roadblocks that appear while web scraping real estate data. So, it's better to automate the process and make use of friendly and smart tools for data collection.

Before buying a real estate scraper, business leaders consider how much maintenance it will require over its lifetime. ApiScrapy builds low-maintenance tools that are upgraded and updated only by its professionals. By web scraping real estate websites using our low-maintenance tools, you can save on your resources.

There is no point in spending thousands of dollars on the development of a real estate scraper and hiring resources. For web scraping real estate data within your budget, it's better to choose a pre-built, rich-featured and functional data scraper.