Create A Well-Organized Employment Database Using ApiScrapy's Advanced Glassdoor Scraper
Glassdoor is a well-known platform for job searches, collecting employee feedback and ratings, capturing salary reports, and getting interview advice for a certain company or profile, among other things. Every year, millions of people use Glassdoor to share their job experiences, helping others to make better career decisions. Basically, most of the data on Glassdoor is user-generated. Additionally, hundreds of jobs are listed on Glassdoor every day, making it the fastest growing website for both job searchers and recruiters. Scraping Glassdoor data is a great way to get insights into businesses and their employee experience. You can access the data more effectively if you extract it into a spreadsheet or document file. To scrape Glassdoor in the most efficient way, deploy ApiScrapy's pre-built data scraper. We have designed an AI-powered data scraping tool that identifies the specific data from Glassdoor and extracts it in a structured format.
Understanding ApiScrapy's Glassdoor Scraper
ApiScrapy grants serious automation to the data scraping process of a business. We have a smartly engineered Glassdoor data scraping tool that automatically scans the URLs and extracts all the information that meets the specified needs of the users. The scheduling feature allows you to set the program to work anytime and extract data without any human interference. It delivers data in a ready-to-use format like Excel, CSV, JSON, XML, etc. Our data scraper uses thousands and millions of fresh IPs to prevent blocking. Integrate our reliable, highly automated, powerful web scraping software with your business system and scrape Glassdoor with the highest proficiency. Our automated data extractor is certainly the tool you need if scraping Glassdoor to its core is your ultimate goal. This program offers the best value for money because it saves so much time, is easy to use and you can use it for free!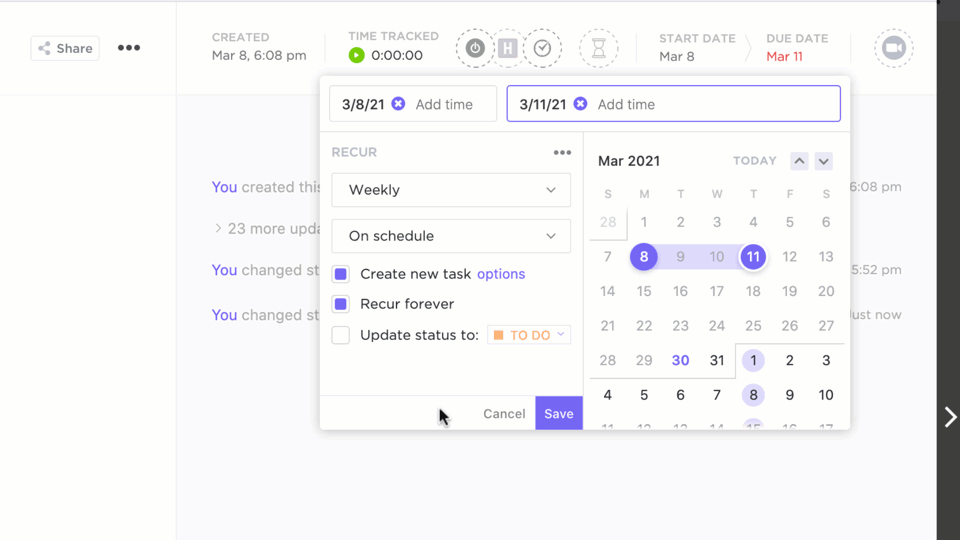 How Our AI-Powered Glassdoor Scraper Adds Advanced Capabilities To Your Business?
Integration of AI-powered ApiScrapy's Glassdoor scraper gives your data scraping experts the advanced capabilities to work efficiently. Experts together have used their rich experience and tech expertise to build a dynamic data scraper that can scrape Glassdoor and collect data at a big scale without losing its pace. The program works flawlessly with every type of web data and owing to great customization, it can handle any website. Without needing the assistance of data scraping professionals and setting up an advanced process infrastructure, one can extract Glassdoor data proficiently using our data extraction tool. Scraping Glassdoor without any help and expertise has been made easier by our AI-powered data scraper. Web content extractor works with password-protected websites and connects to the Internet over several proxy servers for increased speed and reliability. The crawler is not only capable of downloading structured data, but is also customizable. Overall, we ensure to deliver a pleasant customer experience.
What Differentiates ApiScrapy's Glassdoor Scraper From Other Scraping Tools?

Collect data about job fields by scraping Glassdoor using ApiScrapy's data scraper. When you employ our data scraper to scrape Glassdoor, the entire process becomes effortless. The unique features that differentiate our data scraper from others are –
Get Free Web Scrapers
Generate insights into your market from publicly available data on the web.
Get a custom solution
Generate insights into your market from publicly available data on the web.
Entreprise solutions
Generate insights into your market from publicly available data on the web.
750+ Happy Clients
& Growing
Supplement Your Business With Automation Using ApiScrapy's Advanced Glassdoor Scraper
COST-EFFECTIVELY SCRAPE ALL THE AVAILABLE DATA
The overall process of building codes, setting up infrastructure, and hiring professionals is reduced when you scrape Glassdoor with the help of our modern, feature-rich tool. The tool is available for free for all users from different business fields. Scraping Glassdoor has been made affordable, quick, and quality-driven by ApiScrapy.
READY-TO-USE HIGH-QUALITY DATA
Scrape Glassdoor and fetch real-time data without any interruption using ApiScrapy's scientifically built data scraper. You can get the scraped data in whatever format you like, including CSV, Excel, JSON, and XML. The file will be downloaded with all of the information gathered from Glassdoor. For prompt Glassdoor scraping, our free data scraper should be your first choice.
AI & ML SUPPORTED AUTOMATION
SAVE 40% TO 70% BUSINESS CAPITAL
If you want to scrape Glassdoor efficiently to collect information like job title, company locations, ratings, headquarters, company name, and revenue, then employ our AI-powered Glassdoor scraping tool in the data collection process. It also helps you make big savings since you don't need to code a scraper every time to collect data from a specific kind of website.
24X7 PROJECT MANAGER AVAILABLE AT SERVICE
When you scrape Glassdoor or any website similar to this platform, initially you might experience tech blockage for which we deploy a project manager. The project manager provides you with the right guidance and project assistance round the clock. The entire process of Glassdoor scraping and the collected data management is supported by our experts.
EASY-TO-ACCESS, FRIENDLY REPORTING DASHBOARD
We provide a data reporting dashboard that includes data visualization, which is highly powerful since it has the inherent capacity to provide structured data in a way that is easy to understand for humans. After scraping Glassdoor, users can analyze quickly and make decisions that will lead to predictive success. Monitoring and analyzing data are among the best ways with which you can fuel your observations.
COMMITTED TO INFORMATION SECURITY
HIGH-QUALITY SERVICE ASSURANCE
We at ApiScrapy are dedicated to providing a world-class experience to its customers. We have designed our products keeping diverse requirements in mind. Assisting organizations and individuals in their data scraping tasks, we save their time to focus on core business functions. Our services prove to be a helping hand in market, competitor, and customer analysis.
Benefits Of Considering ApiScrapy's Glassdoor Data Scraping Tool To Extract Specific Data
ApiScrapy offers a cutting-edge data scraping tool built on state-of-the-art technology. Scrape Glassdoor by deploying it to your system and get prompt access to authentic data, which can be used to make decisions while hiring professionals for your company. By effectively scraping Glassdoor one can create competitive job offers and change one's policies according to the market demands.
Truly powerful tools have inbuilt AI technology. It grants superpowers to modern tools and makes them capable of providing personalized solutions, understanding user behavior and adapting to digital changes. So, if you scrape Glassdoor using our AI-powered Glassdoor scraper, it will simplify the entire process with no human intervention.

If you want to make savings while extracting valuable data from Glassdoor, then implement an automated Glassdoor scraping tool in your business system. It is a free tool that follows an outcome-based pricing model. So, the users will not face any unnecessary capital loss if they start using our pre-built, free Glassdoor scraper. Also, the stress of coding and programming a new tool will also be reduced.

You might encounter a variety of problems while scraping data from websites, some of which are due to a lack of understanding and others which are simple data errors. This problem of errors in data is mitigated when you use ApiScrapy's data extraction tool to scrape Glassdoor. Our Glassdoor scraper has an advanced mechanism to handle data duplication and errors.

The demand for competent data engineers has become stronger since data became increasingly important. Engineers handle coding and maintenance of data scrapers. But when you deploy our Glassdoor scraping tool to extract data from the respective site, the process of coding is eradicated. Users can scrape Glassdoor data without writing a single line of code or hiring professionals for the same.