Optimize Your Content Marketing Strategy With Automated Content Scraping
The content conveys your message, educates your audience, and persuades them to choose your products and services over your competitors. One of the essential things you can do to attract a lot of customers and generate their interest in your business is to provide high-quality content. But, how can someone create impactful content for websites then? By collecting content from different websites, you can get all the required information, steal its search engine ranking and attract its users. Content scraping is a form of data scraping carried out by an automated tool to download all of the content on a website. If you want to collect all the information available in the form of content on a website, then deploy our smartly engineered content scraper. It provides the users with full control over the content extraction process. You can scrape information from the websites, apps, and web portals automatically and get content data delivered in a structured format.
About ApiScrapy's Content Scraper – Features, Ease and Pricing
Typically, businesses do not want their web content to be copied and republished without permission. As a result, they do not make all of their data available through a consumable API or other easily accessible resources. As a result, users prefer ApiScrapy's free content scraper which is specifically engineered to pull out all the information available on a website in the form of content. Using a content scraping tool rather than doing incredibly laborious manual work is more realistic. Your procedure will run more smoothly without requiring any technical knowledge if you employ an advanced AI-powered content scraper from ApiScrapy. It allows you to obtain safe, reliable data with a single click. One of its advantages is that it can easily scrape content from the most complicated websites. For the collection of data from a particular field, the user can enter links and keywords, and the system will extract pertinent information in seconds.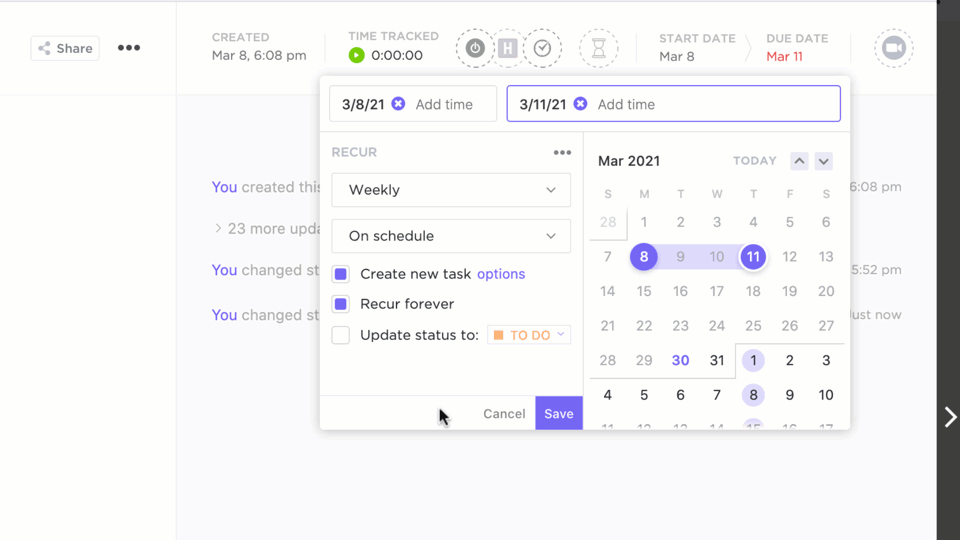 How Businesses Can Sit Back And Relax With The Integration of Our Content Scrapers?
The pace of engagement with a website for a human visitor scrolling through a succession of web pages is reasonably low; you'll never see a human exploring 100 web pages in a second. On the other hand, automated data scrapers can process orders quicker than humans and scrape an entire website in a matter of seconds. We have designed advanced content scrapers that rely on their large proxy pool to trick websites and collect content without any blockage. Leveraging AI technology, they do large-scale content scraping from the websites that change quite frequently and help the user save time. Adapting to diverse digital environments, it resolves the problem of building a particular tool for scraping content from a website of a specific genre. Users can ultimately save more by adopting a pre-built, advanced content scraper because it eliminates the necessity to hire a content scraper developer and set up the entire software development and content scraping infrastructure in the company.
Unique and Valuable Characteristics That Differentiate Our Content Scrapers From Others
While most content scrapers require expertise to operate, ApiScrapy offers a simple content scraping tool that is easy to use. Every user feels comfortable and confident to engage in content scraping activity while using our tool.
Get Free Web Scrapers
Generate insights into your market from publicly available data on the web.
Get a custom solution
Generate insights into your market from publicly available data on the web.
Entreprise solutions
Generate insights into your market from publicly available data on the web.
750+ Happy Clients
& Growing
ApiScrapy's Content Scraper Comes With a Wide Variety Of Strengths
NO-COST SCRAPER AS A SERVICE
We offer a free content scraping tool that works on an outcome-based pricing model. Businesses are making big savings by using our free extractor for scraping content in a structured format. If you choose tools for your business based on affordability, then make a wiser choice to implement automation in your business process with the help of ApiScrapy's free AI-powered content scraper.
REAL-TIME CONTENT EXTRACTION API
FACTUAL, ACCURATE & FAST CONTENT MINING
Writing codes or building in-house content scraping software is a time-taking process and sometimes it's not accurate enough to deliver factual information to the users. So, we've taken the responsibility to build a modern metadata scraper that understands your requirements and scrapes accurate content from diverse web sources.
AI – AUTOMATED DATA COLLECTION
Based on AI algorithms, ApiScrapy's advanced content scraping tool intelligently scrapes content from thousands of web sources in a minute. Logging into your account on any device is possible. You don't need an expert team for scraping content when you use our advanced tool. A single person can start content scraping and then the work will be done automatically. This way a business can make 40% to 70% savings.
FREE PROJECT MANAGEMENT ASSISTANCE
FULL-TIME MAINTENANCE & SUPPORT
If you experience any problem while scraping content using our advanced tool, you will get strong support and assistance. We deploy a project manager who provides you with 24×7 assistance. They use their tech expertise to handle any issue that occurs during content scraping. Individuals, teams, and businesses may rely on us for their content scraping requirements.
LIVE REPORTS VIA DASHBOARD
EASY-TO-ACCESS INFORMATION
Get easy access to information on the performance of a website content with a free data reporting dashboard. We have designed it to serve every user's needs. Even a beginner can collect real-time information about the collected content using our intuitive data reporting dashboard. It has a user-friendly interface and contemporary features.
END-TO-END SERVICE PROVIDER
SERVICE QUALITY & SECURITY ASSURANCE
We at ApiScrapy provide end-to-end content scraping services to the customers. From providing pre-built tools to developing custom scrapers and managing them, we do everything to deliver satisfying solutions to the customers. We offer high-quality service to all the customers within their budget. Our customer base spans all around the world.
Factors That Make Our Content Scrapers Beneficial
The best content scraping solutions are interactive and user-friendly, and they cater to everyone's specific data extraction demands. Users for their content requirements can choose us without any doubt. From a simple user interface to transparent pricing and everything in between, our content scraper has all the factors that make a tool apt for content scraping.
For non-coders and beginners, we've engineered an easy, code-free content scraping tool that assists users in collecting data effortlessly. You can minimize your time wastage and maximize your ability to scrape metadata from diverse web sources with our automated metadata scraper. Extract the minutest information available on websites and apps using our scraper.
When you choose our content scraping software, you never experience bandwidth limits with any plan. It offers unlimited bandwidth and high-speed content collection to the users. The speed of interaction with all the websites and apps is fairly high. Technologies like AI, ML, and NLP used in our content scrapers optimize their speed and accuracy.

It's obvious that a pre-built content scraping tool is low on maintenance. You don't develop it, so it's not your responsibility to maintain or upgrade it. But there are still many pre-built tools in the market that are high on maintenance. The providers are charging users without letting them know. But we ensure to keep our product and service pricing transparent. We never charge the users for the maintenance of our metadata scrapers.

Master the skill of collecting accurate content from diverse web sources using our cutting-edge content scraping tool. It's a great tool that enables a significantly better level of precision in the collected content. It can help you save time and follow subjects of interest with pinpoint accuracy and timing. News sites, websites, review sites, blogs, and social networks are all good sources to collect content using our content scraper.