Choose YouTube Crawler & Extract Data From Websites Without Coding
The Intelligent YouTube crawler by ApiScrapy helps users gain accurate market insights by processing bulk data in real-time. It has a 100+ million proxy pool that allows you to scrape data from YouTube with protections against IP block. ApiScrapy's free, enterprise-level & scalable scraper makes the YouTube crawl process less time taking. Quickly integrate a smart scraper with your business system or application and promote automated data scraping. We have successfully developed 10K+ pre-built free scrapers for users having diverse needs. With this ready-to-use data API, users can extract results in the format of their choice including CSV, JSON, Excel, etc. without coding.
What is ApiScrapy YouTube Crawler?
ApiScrapy's user-friendly YouTube crawler allows you to scrape bulk data in minutes from multiple pages anonymously. YouTube crawl process using this pre-built scraper becomes more efficient and effortless. ApiScrapy's scraper follows a data-as-a-service approach that focuses on provisioning data from a variety of sources on users' demand through APIs. Coupled with top-notch features, it delivers amazing results. It empowers you to launch big data collection projects without any hassle. Pay for outcomes while using YouTube crawler from ApiScrapy. Custom scraper solutions are also offered by ApiScrapy to the users.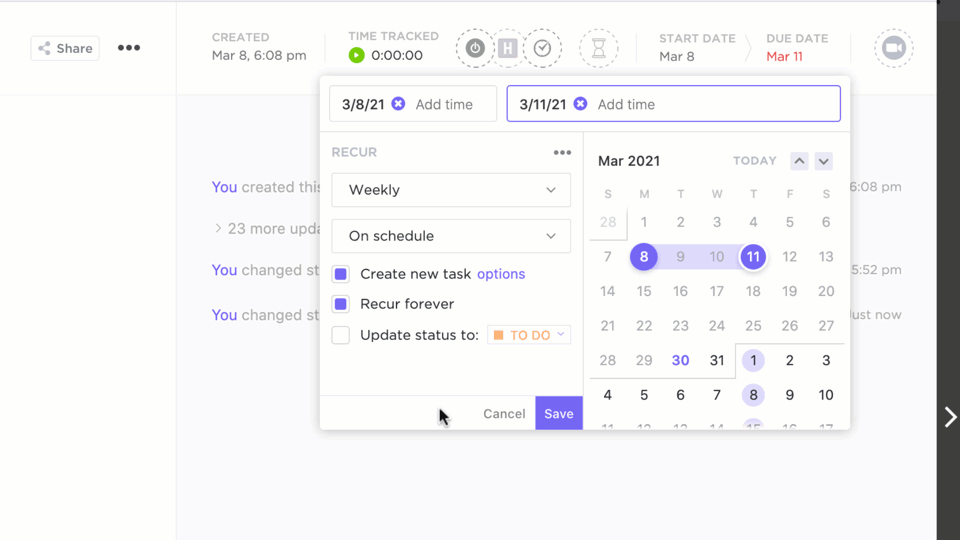 How a YouTube Crawler Helps Businesses Achieve Success?
Use ApiScrapy's pre-built and fully customizable YouTube crawler to automate the complex process of data scraping from YouTube. It digs into the furthest depth of YouTube and crawls it intensely to scrape high-quality data that could be used for competition monitoring, gain market insights, price research, lead generation, and more. The YouTube crawl process becomes effortless with ApiScrapy's YouTube crawler because it requires no prior knowledge of coding. It is crafted precisely to help users fetch data with high accuracy and efficiency.
Things That Differentiate ApiScrapy From Other YouTube Crawlers In The Market?
ApiScrapy's YouTube crawler has an AI-driven mechanism coupled with a friendly user interface. YouTube crawl process can be managed more quickly with ApiScrapy's super fast YouTube crawling tool. It has an easy point-and-click feature that helps quality, bulk data scraping with zero hassle.
Get Free Web Scrapers
Generate insights into your market from publicly available data on the web.
Get a custom solution
Generate insights into your market from publicly available data on the web.
Entreprise solutions
Generate insights into your market from publicly available data on the web.
API requests per day, peaking at 13,000 requests a second.
API requests per day, peaking at 13,000 requests a second.
API requests per day, peaking at 13,000 requests a second.
API requests per day, peaking at 13,000 requests a second.
Why Opt For ApiScrapy's YouTube Crawler For Web Data Scraping?
Start scraping with the free version of ApiScrapy's YouTube crawler and collect voluminous data swiftly. It provides more features than most of the other scrapers in the market. The overall process of YouTube data collection becomes cost-efficient with the integration of our free data scraper. The overall YouTube crawl process becomes interesting, effortless, and error-free with our finely crafted web scraper.
Authentic Ready-To-Use Data
Integrate YouTube crawler API with your business system in a few easy steps and extract real-time web data without any delay. ApiScrapy's web crawler video extractor identifies pages automatically and processes ready-to-use data in a pre-specified format like JSON, CSV, Excel, etc. Be it videos, likes, comments or subscribers, collect all types of data in minutes with our data scraper.
AI – AUGMENTED AUTOMATION
40% To 70% Saving Of Money & Time
ApiScrapy's AI-augmented YouTube crawler provides an automated and customized flow of data. It ensures that data is delivered to the users more fluidly without putting any effort into coding. Allow smart machines to handle scraping work and save your time and business capital. Integrate free web scraper that follows an output-based pricing model to make better business savings.
When you use ApiScrapy's YouTube crawler, a free manager is deployed at your service absolutely free. Deployment of a full-time manager reduces your worries and hassles and makes data delivery smooth. The deployed manager initially provides you with complete assistance. If you are facing any problem while collecting data, it is resolved quickly by our professionals.
Free Dashboard For Live Data Reports
ApiScrapy's YouTube crawler comes with a free dashboard that helps render live location-wise PDF reports. Data reports help users understand the current state of the market and its future outlook. In fact, users can download data in any language of their choice and analyze it through a dashboard. The objective is to make users understand and forecast market trends for optimizing better business decision-making.
ISO 9001 & 27001 CERTIFIED
100% Assured Quality Service
ApiScrapy has attained ISO 9001 & 27001 certification for maintaining an effective service quality standard and information security management system. We have created a high-quality YouTube crawler to provide satisfactory web data extraction services to our customers while maintaining their privacy. It is designed to automate your web scraping process and make it efficient.
YouTube Crawling Tool Advantages For Businesses
High-quality data scraped using ApiScrapy's YouTube crawler enable business leaders to make wiser steps and implement smart strategies for growth. An automated YouTube crawling is an absolute solution for your scalable data needs. Integrate a precisely developed YouTube crawl and scrape tool perfectly with your business system and get a concise laid out comparison on how well your business is performing in the industry when compared to other businesses.
If you are a leader of a modern company, whether a startup or fortune 500 – being able to access accurate, reliable, and real-time data is essential. With the help of a powerful YouTube crawler, you can extract high-quality real-time data without any delay and get an updated view of the market. A precisely developed web crawler video data retriever simplifies the YouTube scraping process.

ApiScrapy's YouTube crawler is a free product designed to reduce a company's expenses. It follows an outcome-based price model. Prices of our pre-built are aligned with the service consumed. Use enterprise-grade web crawler video data retriever & scrape without writing a single line of code. Save time and money on hiring and establishing an infrastructure.

The Ready-to-use YouTube crawler from ApiScrapy is a low-maintenance tool. No programming, no set-up required. Updates and upgrades are managed by the development team. Data quality assurance and timely maintenance are an integral part of the service delivered by ApiScrapy when you use its web crawler video data extractors.

ApiScrapy's AI-augmented YouTube crawler can be easily integrated with any cloud environment. Performing any web scraping job on the cloud allows you to execute web scraping tasks without any hassle. Scraping time is reduced as efficiency is increased when you use an automated, cloud-based web crawler video scraper.

Digital IT Solution Accelerates Process Agility & Efficiency
The Challenge:
A leading media & technology company in US had challenges in managing changing application landscape and increasing IT incidents that affected business and customer satisfaction. Increasing operational cost and Infrastructure-related changes were common.
Also, the company wanted to streamline its IT management process by replacing the company's inefficient, inaccurate—manual process with a digital solution.
Our Approach:
Full-Stack Techies analysed the company legacy system and leveraged our legacy IT infrastructure transformation capabilities, initiated migration of the provider's operations.
For business agility, introduced digital IT functions and made them more responsive. We introduced onsite and offshore resources delivery model for transformation activities. Also, started to prepare migrating the workload to a private cloud infrastructure.
Outcome:
IT Transformation – Reduced Costs & Increased Speed
Full-Stack Techies with its test proven transition methodology – continuous service improvement enabled to streamline the IT workflow process and reduced operations costs. Automation in IT operations provided the client with agility to carry out its ambitious technology vision to accelerate innovation and anticipate customer demand for new products and services.
50% Reduced operations
Increased control in IT application management
Accelerated time to market & reduced complexity
Digitalization Results Streamlining Operations & Improve Efficiency
The Challenge:
A US based Automobile dealer wanted to develop a custom build document management system for managing
– New sale / resell
– Service
– Warranty
Reducing high administrative costs and Minimize documents process delay. Also, dealer was looking for a cost effective maintenance.
Our Approach:
Full-Stack Techies developed a client side application with cloud integration which can store various document types including image files, word, PDFs, Emails, and spreadsheets. Integrated search and filter option to the entire library of files by keyword. Enabled interaction and access, and share documents with other applications.
Outcome:
h4>Accelerating Application Transformation to Scale up Operations
The application delivers numerous benefits, including faster processing with greater consistency. The application and its modular design can be further customized and scaled for future needs in other types of documents and transmission modes.
60% Reduction in administrative costs
50% Reduction in end-to-end cycle time
Increased Process efficiencies
Reduces Time to Market Improves Operational Efficiency
The Challenge:
A US based consumer goods Company for it sales operation wanted support to ensure Go-to-Market planning.
Request included:
Single view for sales commission, sales pipeline across geographies, product lines, and segment by integrating multiple source applications. Also, wanted integration of business intelligence environment and consolidating different vendors and the services under one single umbrella.
Our Approach:
Full-Stack Techies built a sales operation platform providing end-to-end IT service. Full-Stack ownership of applications covered the entire spectrum of the lifecycle including project management, release management, release management, QA and production support.
The integrated BI enabled the Consumer goods Company with 360 degree view of customer and partner data.
Leveraging Full-Stack Techies automation capabilities, automated multiple process and streamlined the entire IT eco-system.
Outcome:
Integrated Application Solution Enabling Go-To-Market
One-stop integrated IT solution for sales operations and BI reporting enabled the company ready to go to market.
Self-Serving & Integrated BI monitoring dashboard enabled centralized control and administration of customer and vendor data.
Improved Operational efficiency
360 Degree view customer and vendors
40% Cost saving through automation
Mobile Application Solution for Increased Customer Experience
The Challenge:
A baby care provider wanted to improve their customer experience by developing a mobile application. The baby care company had realized its minimal digital engagement with their new age customers. The Company approached Full-Stack Techies for a cost effective solution to drive their mobility and digital initiatives.
Our Approach:
Full-Stack Techies leveraged its past experience and analysed the baby care market and customer expectations to build mobile app on the iOS and Android platforms to improve customer experience.
Also, the app was enabled with analytics to track and analyse customer engagement.
Outcome:
Mobile & Digital Transformation for Increased Customer Experience
The newly built mobile app helped the Baby care provider quick access to customer engagement. The inbuilt communication channel helped customers stay connected with the Baby care. Analytics enablement helped the provider to understand the Customer and increase the sales through cross sell and up sell.
80% Increase in customer experience
5X New customer acquisition in one year after the app launch
60% Increase in sales
A Global Approach to Staying Competitive
The Challenge:
U.S.-based sport equipment manufacturer wanted to transform its applications management system avoiding operational silos and inconsistent customer experience. Suboptimal application development and support activities, lack of proper governance mechanism were some of the other key challenges.
The manufacturing company wanted to leverage Full-Stack Techies technology competency and industry experience to help optimize its applications portfolio and transform the application management system.
Our Approach:
Full-Stack Techies analysed the existing application system and designed a unified global operating model. Following agile development method, ensured effective application development and support activities – including robust governance system.
Leveraging Full-Stack Techies automation capabilities and industry experience, automated multiple frequently recurring cases and helped to increase Service Level Agreement to 100%.
Outcome:
Accelerating Application
Transformation to Scale up operations
Full-Stack Techies enabled the Manufacturer Company to synchronize applications silos and harmonize its development and support processes towards the pursuit of operational, quality and governance excellence. The agile development methodology and automated application management processes helped the company meet its operational scalability, time to market and increased customer experience.
Built Robust application eco-system and long-term customer loyalty
50% Savings through automated service tickets
Improved SLA compliance to 100 % across all applications