ApiScrapy Zillow Scraper- Zillow Data For Free Without Writing Any Code
Scrape real-time data from Zillow scraper to get location-wise property address, broker name, price, images, ownership, listing, demographic, valuation, urban planning data, store expansions, etc., and make the most effective business decisions. ApiScrapy thrives to be the one-stop destination for all your real estate data needs. We have 10K+ pre-built free scrapers that serve different needs. Our enterprise-grade data scraper runs a rigorous quality assurance process to ensure the delivery of error-free data. With a 100+ million proxy pool, it effectively fights against IP blocks, CAPTCHAs, etc. Scrape data from Zillow using our free scraper and get ready-to-use data with high accuracy and consistency.
What is ApiScrapy Zillow Scraper?
Scraping real estate websites involves setting up scrapers to scrape the desired data points. ApiScrapy's Zillow scraper is an AI-powered tool that collects voluminous real estate data with high accuracy. Using its point and click UI, you can scrape data from Zillow effortlessly. It's easy and quick to integrate our personalized scraper with your business operations. Our scraper comes with an intelligent data detection system that identifies flawed and duplicate data and removes it. With our Zillow scraper, a user gets access to data in Excel, CSV, or JSON formats. You can also link your Dropbox for data storage. Schedule the crawlers to run hourly, daily, or weekly for data in voluminous amounts and pay only for the outcomes. Become a data-centered real estate business & have higher business profitability.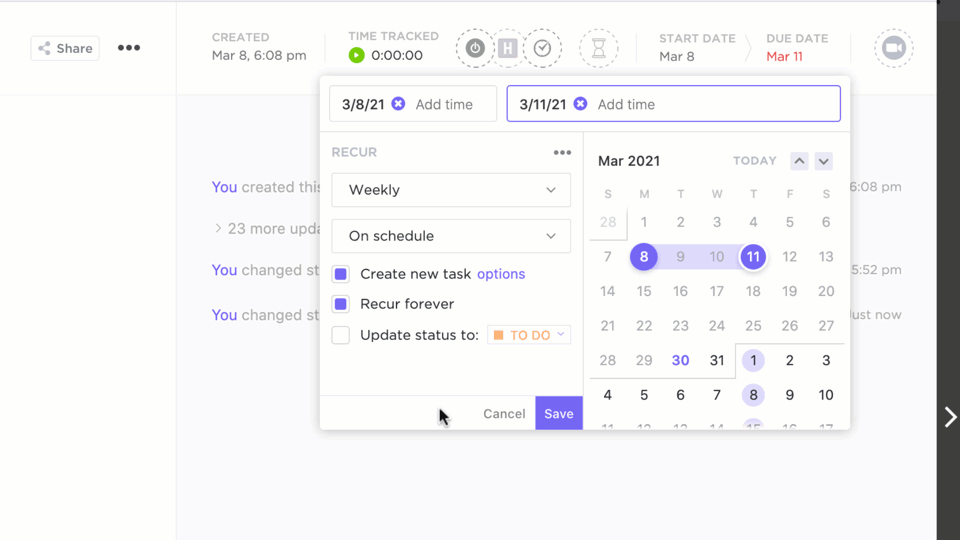 How Does Our Zillow Scraper Help You Make Better Real Estate Investment Decisions?
Stay up-to-date with the real estate market by collecting high-quality real estate data using Zillow scraper. A large pool of information that is authentic and credible will help you make business decisions wisely. Warm up your business for future challenges with data innovation through an AI-powered scraper. The automated process of data scraping using a smart tool will help you build a strong database from where you can achieve tremendous growth. The real estate industry is growing and you can keep up with the pace by using our cutting-edge tool to scrape data from Zillow without coding.
What Separates Our Zillow Scraper From Other Software?
A large amount of data is lying around the internet in an unstructured format. Nothing is better than ApiScrapy's Zillow scraper that brings all hidden data to you in a pre-specified format. Scrape data from Zillow data extraction tool like the pros without knowing to code at all.
Get Free Web Scrapers
Generate insights into your market from publicly available data on the web.
Get a custom solution
Generate insights into your market from publicly available data on the web.
Entreprise solutions
Generate insights into your market from publicly available data on the web.
API requests per day, peaking at 13,000 requests a second.
API requests per day, peaking at 13,000 requests a second.
API requests per day, peaking at 13,000 requests a second.
API requests per day, peaking at 13,000 requests a second.
Why Choose ApiScrapy's Zillow Scraper For Real Estate Data Extraction?
Free Trial Of A Robust Tool
Get the free trial of Zillow scraper and keep manual data scraping operation at the barest minimum. ApiScrapy's Zillow data scraper delivers data based on your exact business requirements. Using the latest technology without spending thousands of dollars, you can simplify real estate data scraping. Our pre-built data scrapers are tailored to fit the exact requirements of customers.
Highly Authentic Ready-To-Use Data
ApiScrapy Zillow scraper provides unique and updated data you can rely on. With the help of AI, it automatically identifies key data points. Scrape Zillow data which is authentic, accurate, and ready-to-use at ease with our smart AI-powered scraper. Build your real-estate business faster with a simple and accessible, open-source data scraper built for specific and large-scale business needs.
With the AI-augmented Zillow scraper, you get high-quality data in a short span of time. The need for expensive data scraping resources is eliminated when the process is supported by a cutting-edge Zillow data scraper. It holds the power to collect accurate data from the Zillow real estate website. Conduct intelligent data extraction using our AI-supported data scraper.
When you scrape Zillow data using a friendly Zillow scraper from ApiScrapy, a free project manager is deployed at your service. They provide fantastic project management and assist you if you face any kind of challenges while extracting data. They are available round-the-clock to assist you while you are gathering data for your business.
Easy Monitoring Dashboard
Zillow scraper comes with an easy reporting dashboard that allows users to analyze a growing amount of data. When you scrape Zillow data, you get an easy-to-use dashboard user interface. You can analyze your data through tables, line charts, bubble charts, or bar charts. All the data is available in a human-readable format so that users can analyze it with convenience.
ISO 9001 & 27001 CERTIFIED
Assured Quality Service & Security
Apiscrapy, the company that has crafted Zillow scraper and multiple other scrapers is ISO 9001 & 27001 certified. Our certification demonstrates our transparency, authenticity, and dedication. We have designed data scrapers that deliver accurate property data for secure investments. You can rely upon our unique, interactive and advanced scrapers.
Advantages Of Using Zillow Scraper From ApiScrapy
Manual data scraping would require a lot of resources, strategy, and well-coordinated planning. With the help of a sophisticated tool like ApiScrapy's Zillow scraper, you can eliminate the need for scraping real estate data manually. Use ApiScrapy scrapers to scrape data from Zillow in a simple and effective way.
Collect almost any kind of information in real-time using our smart and dynamic Zillow scraper. It has advanced web scraping features and an AI-powered mechanism that deals with all kinds of interruptions and blockages. Without coding, without delay, scrape data effortlessly using Zillow data scraper.

Zillow scraper allows you to scrape Zillow data in an ethical manner. There is no risk of losing data when you use ApiScrapy's scraper. Your data is 100% secure with our tool.

Your business decisions are based on the data you receive. Use a next-gen Zillow scraper that has a quality assurance mechanism. It ensures to deliver specific & detailed data to the user. No duplicate or flawed data is received when you use Zillow data scraper.

When you scrape Zillow data using a Zillow scraper, you fetch ready-to-use data effortlessly. Save you time and effort, as our data extraction tool offers high efficiency and data delivery in pre-specified format.

Digital IT Solution Accelerates Process Agility & Efficiency
The Challenge:
A leading media & technology company in US had challenges in managing changing application landscape and increasing IT incidents that affected business and customer satisfaction. Increasing operational cost and Infrastructure-related changes were common.
Also, the company wanted to streamline its IT management process by replacing the company's inefficient, inaccurate—manual process with a digital solution.
Our Approach:
Full-Stack Techies analysed the company legacy system and leveraged our legacy IT infrastructure transformation capabilities, initiated migration of the provider's operations.
For business agility, introduced digital IT functions and made them more responsive. We introduced onsite and offshore resources delivery model for transformation activities. Also, started to prepare migrating the workload to a private cloud infrastructure.
Outcome:
IT Transformation – Reduced Costs & Increased Speed
Full-Stack Techies with its test proven transition methodology – continuous service improvement enabled to streamline the IT workflow process and reduced operations costs. Automation in IT operations provided the client with agility to carry out its ambitious technology vision to accelerate innovation and anticipate customer demand for new products and services.
50% Reduced operations
Increased control in IT application management
Accelerated time to market & reduced complexity
Digitalization Results Streamlining Operations & Improve Efficiency
The Challenge:
A US based Automobile dealer wanted to develop a custom build document management system for managing
– New sale / resell
– Service
– Warranty
Reducing high administrative costs and Minimize documents process delay. Also, dealer was looking for a cost effective maintenance.
Our Approach:
Full-Stack Techies developed a client side application with cloud integration which can store various document types including image files, word, PDFs, Emails, and spreadsheets. Integrated search and filter option to the entire library of files by keyword. Enabled interaction and access, and share documents with other applications.
Outcome:
h4>Accelerating Application Transformation to Scale up Operations
The application delivers numerous benefits, including faster processing with greater consistency. The application and its modular design can be further customized and scaled for future needs in other types of documents and transmission modes.
60% Reduction in administrative costs
50% Reduction in end-to-end cycle time
Increased Process efficiencies
Reduces Time to Market Improves Operational Efficiency
The Challenge:
A US based consumer goods Company for it sales operation wanted support to ensure Go-to-Market planning.
Request included:
Single view for sales commission, sales pipeline across geographies, product lines, and segment by integrating multiple source applications. Also, wanted integration of business intelligence environment and consolidating different vendors and the services under one single umbrella.
Our Approach:
Full-Stack Techies built a sales operation platform providing end-to-end IT service. Full-Stack ownership of applications covered the entire spectrum of the lifecycle including project management, release management, release management, QA and production support.
The integrated BI enabled the Consumer goods Company with 360 degree view of customer and partner data.
Leveraging Full-Stack Techies automation capabilities, automated multiple process and streamlined the entire IT eco-system.
Outcome:
Integrated Application Solution Enabling Go-To-Market
One-stop integrated IT solution for sales operations and BI reporting enabled the company ready to go to market.
Self-Serving & Integrated BI monitoring dashboard enabled centralized control and administration of customer and vendor data.
Improved Operational efficiency
360 Degree view customer and vendors
40% Cost saving through automation
Mobile Application Solution for Increased Customer Experience
The Challenge:
A baby care provider wanted to improve their customer experience by developing a mobile application. The baby care company had realized its minimal digital engagement with their new age customers. The Company approached Full-Stack Techies for a cost effective solution to drive their mobility and digital initiatives.
Our Approach:
Full-Stack Techies leveraged its past experience and analysed the baby care market and customer expectations to build mobile app on the iOS and Android platforms to improve customer experience.
Also, the app was enabled with analytics to track and analyse customer engagement.
Outcome:
Mobile & Digital Transformation for Increased Customer Experience
The newly built mobile app helped the Baby care provider quick access to customer engagement. The inbuilt communication channel helped customers stay connected with the Baby care. Analytics enablement helped the provider to understand the Customer and increase the sales through cross sell and up sell.
80% Increase in customer experience
5X New customer acquisition in one year after the app launch
60% Increase in sales
A Global Approach to Staying Competitive
The Challenge:
U.S.-based sport equipment manufacturer wanted to transform its applications management system avoiding operational silos and inconsistent customer experience. Suboptimal application development and support activities, lack of proper governance mechanism were some of the other key challenges.
The manufacturing company wanted to leverage Full-Stack Techies technology competency and industry experience to help optimize its applications portfolio and transform the application management system.
Our Approach:
Full-Stack Techies analysed the existing application system and designed a unified global operating model. Following agile development method, ensured effective application development and support activities – including robust governance system.
Leveraging Full-Stack Techies automation capabilities and industry experience, automated multiple frequently recurring cases and helped to increase Service Level Agreement to 100%.
Outcome:
Accelerating Application
Transformation to Scale up operations
Full-Stack Techies enabled the Manufacturer Company to synchronize applications silos and harmonize its development and support processes towards the pursuit of operational, quality and governance excellence. The agile development methodology and automated application management processes helped the company meet its operational scalability, time to market and increased customer experience.
Built Robust application eco-system and long-term customer loyalty
50% Savings through automated service tickets
Improved SLA compliance to 100 % across all applications